This multifunctional rotary multicolor screen printing machine is applied to print different pattern on cylindrical and oval objects such like wine glass bottle, liquor glass bottle, glass jars, glass tubes, cups, mugs etc.
Features:
1. Automatic loading system with multi axis servo robot.
2. Indexing table system with best accuracy.
3. Automatic printing system with all servo driven: printing head, mesh frame, rotation, container up/down all driven by servo motors.
4. All jigs with individual servo motor driven for rotation.
5. Quick and easy change over from one product to another. All parameters automatic setting simply in touch screen.
6. LED UV curing system with longer life time and energy saving.
7. Automatic unloading with servo robot.
8. Safety operation with CE.
Options:
1. The head can be replaced with hot stamping head, make multi-color screen printing and hot stamping in line.
2. Camera vision system, for cylindrical products without registration point, to escape the molding line.
Parameters:
印刷速度

Printing speed

1800-2100 Pieces/hour

(depending on article shape, size and print image, infinitely adjustable)

印刷面积Printing area

直径Φ30-90mm, 高Height 80-220mm

压缩空气压力

Compressed air pressure:

6-8 Bar

机身尺寸Machine dimension

L 5400*W 5000*H 2400mm

功率Power:

AC 380V, 3-Phase, 50Hz/60Hz, 23Kw(conventional UV), 5Kw(LED UV)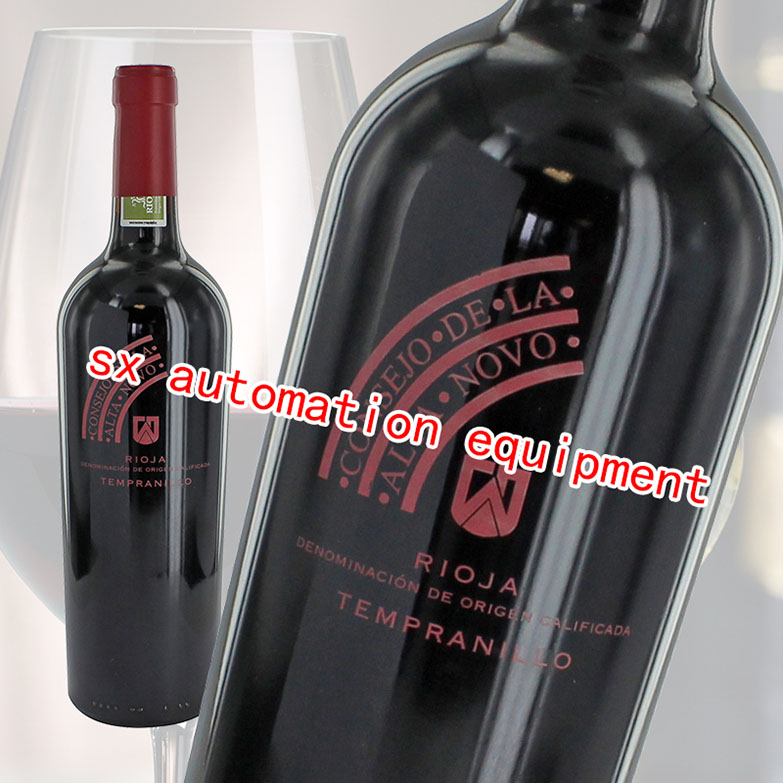 ----------------------------------------------------------------------------------------------------------------------------------------------------unmatchable custom-made fully automatic CNC multicolor screen printing servo equipment Manufacturer China,vertical or horizontal infeed and outfeed,high intensity UV light curing,precise stable efficient Equipment,fully servo machine and solutions,good quality tailor made fully automatic CNC four colors screen printing servo motor machine and solutions Manufacturer, Fully Automatic Servo CNC Controlled Multicolor Screen Printing And Hot Stamping Machine For Glass Containers,research and develop fully automatic dry stamping machine and technology Manufacturer in
China, produce and sell fully automatic gold blocking mechanism Manufacturer,heated metal die, colored foil, holographic foil, stamp print, press print, foil graphic,benefit: environmentally friendly, no chemical and disposal waste, durability, high value added, cost effective.permanently transferred to the product.