This machine mainly assemble different types of plastic or metal cap and closure to complete sets such as drinking bottle cap, lipstick cap, wine bottle caps, caps of the portable cups, pump head, etc.
Features:
1. PLC and touch screen display
2. automatic organizing, feeding, loading and unloading
3. Warning alarm if part failure assembly.
4. Emergency stop function.
5. according to customers' requirement to customize machine.
6. the brand of main parts are Taiwan, France, Germany, USA and Japan to ensure the machine quality. Safety operation with CE
Parameters:
4800-6000 Pieces/hour

组装尺寸Assembly size

直径Diameter 15-34mm, 长Length 25-60 mm

压缩空气气压

Compressed air pressure

6-8 Bar

功率Power

AC 380V, 3-Phase, 50Hz/60Hz
viedo of fully automation high speed assembly machine for special caps:
viedo of fully automatic assembly machine for 8 piece set caps: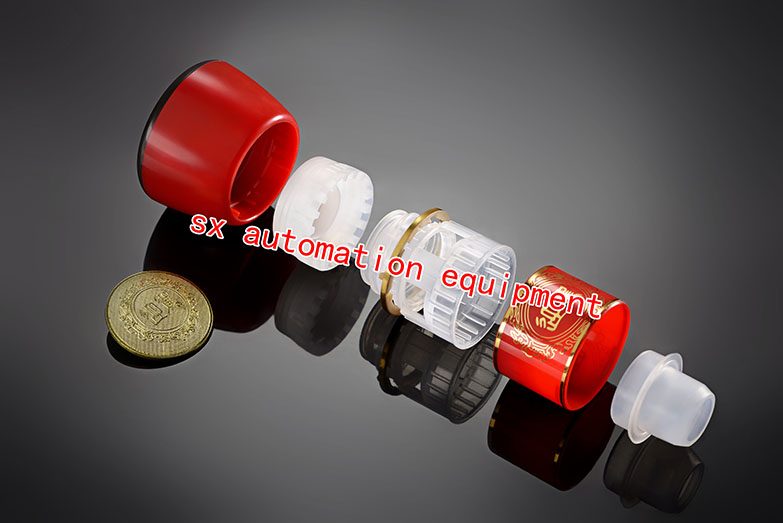 --------------------------------------------------------------------------------------------------------------------------------------------------good quality customize fully automatic high speed assembly system Factory Chinese , Fully Automatic Assembly Line For Bottle Cap Lid And Closure,good quality fully automated universal cap assembly equipment and technology,for high-volume disposable products. Medical devices; consumer products; beverage caps. Efficient and reliable automation equipments. Focus on risk management.unmatchable OEM and customized continuous motion assembly equipment and solutions Manufacturer in China,Meticulously approach to design and testing the equipment. Ease ofoperation;maintenance and changeover. Mechanical; electromechanical and software design are all in-house. Rotary table are electromechanical with cams or electronic.Constant accelerations and decelerations. Guarantee high transfer speed. Positioning precision.high
quality tailor made continuous assembly lines Factory in China.